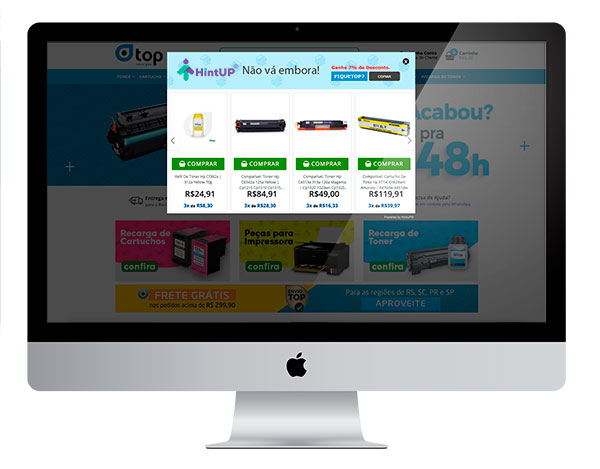 The HintUP® Exit Poptops main focus is to retain that potential customer who is sometimes doing a search on various sites, often these people leave your page, just because the competitor has free shipping, for example, when we detect that he is leaving your virtual store, we trigger the Exit Poptop, to then try to retain it, re-engage the customer again and then he makes the final purchase decision, several types can be created Checkout Poptop, a window reaffirming a discount coupon to the person, or a window with your store's launch products, a special promotion, or anything that is possible to offer the customer, and with that we get that user to go back to the decision to leave, and actually make the purchase in the store. Our Output Poptops have the necessary settings to optimize the initial time she will spend monitoring the client, and also the time she will spend to monitor the client again, thus having enormous performance flexibility.
Request a Callback
Enter your details in the form and we will get back to you.
For
You upgrade your webshop

try it out!

Our company wants to help you get the results!